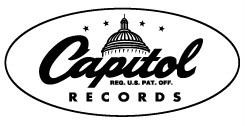 Capitol Records is a major American record label which is part of Capitol Music Group. It is a wholly owned subsidiary of Universal Music Group. Founded by a group of industry insiders, the label found immediate success upon formation. Unlike most of the independent labels started in the 1940s, Capitol found financial stability and continued chart success, and over the years has recorded and released important material by such artists as Nat King Cole, Frank Sinatra, The Beach Boys, The Kingston Trio, The Beatles, among many others. Eventually acquired by EMI, the label has continued as an American powerhouse. Capitol has released records in pop, rock, classical, jazz, rap, and most other music genres. Its headquarters building has become an internationally recognized landmark.
Involvement with Sky Ferreira
Edit
Sky Ferreira was signed to Capitol in 2009 and is currently recording music under the label. She released As If! (2011), Ghost (2012), and Night Time, My Time (2013) through Capitol.
Ad blocker interference detected!
Wikia is a free-to-use site that makes money from advertising. We have a modified experience for viewers using ad blockers

Wikia is not accessible if you've made further modifications. Remove the custom ad blocker rule(s) and the page will load as expected.