IRL is a 2012 short film running at 18 minutes. It tells story surrounding an alienated girl's adventures in the dark corners of New York City. The short film was directed by Grant Singer and features guns, dance clubs, and alleyways as Angel (Sky Ferreira) tries to put together the pieces of a crazy 24-hour-period as the viewer does the same. In addition to Ferreira, the film features Throbbing Gristle's Genesis P-Orridge, Starred's Liza Thorn and Matt Koshak, and DIIV's Colby Hewitt. The film also features Damien Echols from the West Memphis 3, and the score was composed by Gatekeeper's Aaron David Ross.
Sky Ferreira as Angel
Colby Hewitt as Colby
Sandy Kim as Sandy
Matthew Koshak as Rex
Leigha Mason as Mickey
Genesis P-Orridge as Veteran
Alison Peery as Louise
Analisa Teachworth as Siri
Liza Thorn as Opal
Whitney Vangrin as Mercedes
Chris Wetmore as Jason
Haley Wollens as Amber
Michael Borne as The Follower
Damien Wayne Echols as Gun Salesman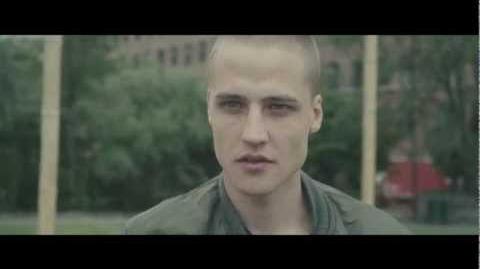 References
Edit
Ad blocker interference detected!
Wikia is a free-to-use site that makes money from advertising. We have a modified experience for viewers using ad blockers

Wikia is not accessible if you've made further modifications. Remove the custom ad blocker rule(s) and the page will load as expected.