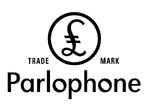 Parlophone is a record label that was founded in Germany in 1896 by the Carl Lindström Company as Parlophon. The British branch was formed in 1923 as "Parlophone Records" which developed a reputation in the 1920s as a leading jazz label. In 1926, Columbia Graphophone Company acquired the Parlophone business, label name and its titles. Columbia Graphophone later became Columbia Records, and then EMI. The Parlophone label continues to be used. On 21 September 2012, regulators officially approved Universal Music Group's planned acquisition of EMI, on condition that Parlophone is divested from the combined group. Until the Parlophone operations are sold, the entity is called the Parlophone Label Group. However, the early Parlophone titles are now in the public domain.
Involvement with Sky Ferreira
Edit
Sky Ferreira was signed to Parlophone in 2009.
Ad blocker interference detected!
Wikia is a free-to-use site that makes money from advertising. We have a modified experience for viewers using ad blockers

Wikia is not accessible if you've made further modifications. Remove the custom ad blocker rule(s) and the page will load as expected.