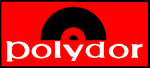 Polydor is a record label owned by Universal Music Group, headquartered in the United Kingdom.
Polydor UK
Edit
In the early 1970s, the main source of income for the label was probably the enormously successful UK band Slade. Later, in the late 1970s and early 1980s, the label was also home to The Who and The Jam (as well as its successor act The Style Council), and successful British glam rock act Sweet signed on in 1977. Though Polydor's American branch is defunct, in the United Kingdom Polydor remains one of the strongest labels in the country — with artists such as Esmée Denters, Take That, Girls Aloud, N-Dubz, La Roux, Cheryl Cole, Nicola Roberts, Duffy, Klaxons, Delphic, Sophie Ellis-Bextor, The Saturdays, James Morrison, Kaiser Chiefs, Boyzone, Alphabeat, The Courteeners, S Club 7, S Club 8, Rachel Stevens, Ellie Goulding and Lawson. Polydor also has a strong indie roster through the Fiction imprint with acts such as Ian Brown, Bright Eyes, Elbow (band), White Lies, The Maccabees, Kate Nash, Snow Patrol, Filthy Dukes, and Crystal Castles. It also acts as the UK label for American-based acts under Interscope-Geffen-A&M like Eminem, Queens Of The Stone Age, Limp Bizkit, Timbaland, The All-American Rejects, Yeah Yeah Yeahs, The Black Eyed Peas, Weezer, Marilyn Manson, Pussycat Dolls, Janet Jackson, Snoop Dogg, Gwen Stefani, Busta Rhymes, Mary J. Blige, 50 Cent, Sheryl Crow, Dr. Dre, Lana Del Rey and Lady Gaga.
In Spring 2006, Polydor launched Fascination Records, a music label dedicated to pop music. Both Girls Aloud and Sophie Ellis-Bextor transferred to the new label and created groups such as The Saturdays and Girls Can't Catch . Several teen pop acts from US label Hollywood Records, such as the Jonas Brothers, Miley Cyrus, Demi Lovato and Selena Gomez & the Scene were also signed to Fascination. In 2008, Polydor obtained distribution of The Rolling Stones' back catalogue as well as new releases.
Polydor Nashville
Edit
Record producer Harold Shedd founded Polydor's Nashville, Tennessee division in 1994, which specialized in country music. Among the acts signed to Polydor Nashville were 4 Runner, The Moffatts, Chely Wright, Mark Luna, Clinton Gregory, Amie Comeaux, along with Toby Keith and Davis Daniel, who transferred from Mercury Nashville in 1994. The Nashville division was renamed A&M Nashville in March 1996 and closed in September of the same year.
Involvement with Sky Ferreira
Edit
Polydor handled the release of Sky Ferreira's single, "Everything Is Embarrassing" (2013) alongside Capitol Records.
Ad blocker interference detected!
Wikia is a free-to-use site that makes money from advertising. We have a modified experience for viewers using ad blockers

Wikia is not accessible if you've made further modifications. Remove the custom ad blocker rule(s) and the page will load as expected.