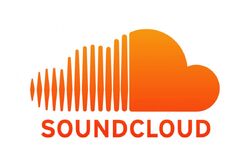 SoundCloud is an online audio distribution platform that allows collaboration, promotion and distribution of audio recordings.
A key feature of SoundCloud is that it lets artists upload their music with a distinctive URL. This contrasts with Myspace, which hosts music only on the MySpace site. By allowing sound files to be embedded anywhere, SoundCloud can be combined with Twitter and Facebook to let members reach their audience better. SoundCloud distributes music using widgets and apps. Users can place the widget on their own websites or blogs and then SoundCloud will automatically Tweet every track uploaded. SoundCloud has an API that allows other applications or smartphones to upload or download music and sound files. Apps are available for the iPhone, iPad, and Android platforms and a Symbian app is also thought to be on the way. This API has been integrated into several applications, most notably the Pro version of the PreSonus Studio One DAW. Several other web services integrate with the API, including Songkick and FourSquare.
SoundCloud depicts audio tracks graphically as waveforms and allows users to comment on specific parts of the track (also known as timed comments).
SoundCloud also provides users with the ability to create and join groups that provide a common space for content to be collected and shared.
Usage by Sky Ferreira
Edit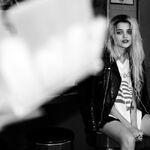 Sky Ferreira created a premium account on the website in 2011 in promotion for her music. On the site, she posted clips of new and old songs from her career span. Her name read Ms Bluebeard and her description read "new & old...like really old". While the description remains, she removed her name and replaced it with Sky Ferreira Official.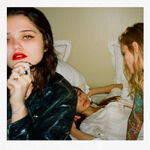 On July 20, 2014, Ferreira's good friend, The Weeknd, posted a song titled "King of the Fall". Attached with the upload was a photo including Ferreira.
List of clips
Edit
References
Edit