DIIV
Length
3:15
Oshin track listing

How Long Have You Known

Earthboy
"Wait" is a song by DIIV released as track six on Oshin (2012).
Background
Edit
Zachary Cole Smith, a guitarist in the band Beach Fossils, started a solo project in 2011. Smith, who originally named the project Dive after the Nirvana song, put together a live band that included guitarist and childhood friend Andrew Bailey (like Smith, from Connecticut), bassist Devin Ruben Perez (from New York City), and drummer Colby Hewitt (from California and formerly of Smith Westerns). Smith explained to Pitchfork Media that "everybody in the band is a water sign, that's kind of why the name Dive really spoke to us all."
DIIV's debut album, Oshin, was released on June 26, 2012. It was preceded by the single "Geist" in April 2012 and the music video for "How Long Have You Known" in May 2012. The songs on Oshin were influenced by Krautrock, C86 bands, Nirvana, and world music. "People didn't seem to pick up on the influence of these Malian guitar players, especially Baba Salah whose record I got at the library," Smith said. "He's a huge star in Mali, but he has this one record called Borey and it was huge for me and influenced the way I experimented with melody."
Music video
Edit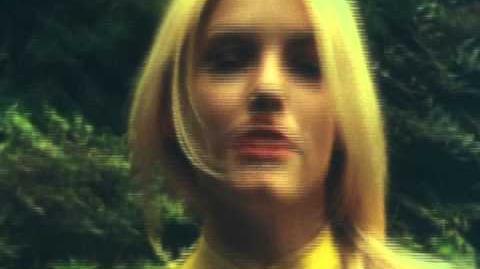 The music video for "Wait" was released on February 20, 2013. It was filmed, directed, and edited by Sandy Kim. The video features cameos from Alice Lancaster, Ashley Smith, Karley Sciortino, Sky Ferreira, Georgia Ford, Marcel Castenmiller, Matthew Hitt, and Petra Collins.
References
Edit
Ad blocker interference detected!
Wikia is a free-to-use site that makes money from advertising. We have a modified experience for viewers using ad blockers

Wikia is not accessible if you've made further modifications. Remove the custom ad blocker rule(s) and the page will load as expected.